Powerful,
Portable Concrete
Wherever The Job Takes You
Cut Costs and Boost Efficiency
Portable
Our products are completely mobile and may be transported to any construction site with the use of a 1-ton pickup. No additional equipment is needed for set up or operation.
Cost-EFFECTIVE
Requiring only one person to complete the set up and batching process, Fast-Way products provide an efficient, economical solution for construction projects.
steady pour rate
The Fast-Way Portable Concrete Batch Plant and Mobile Cement Silo can batch up to 75 yards per hour, while the Batch Plant with Auger produces 35 yards per hour.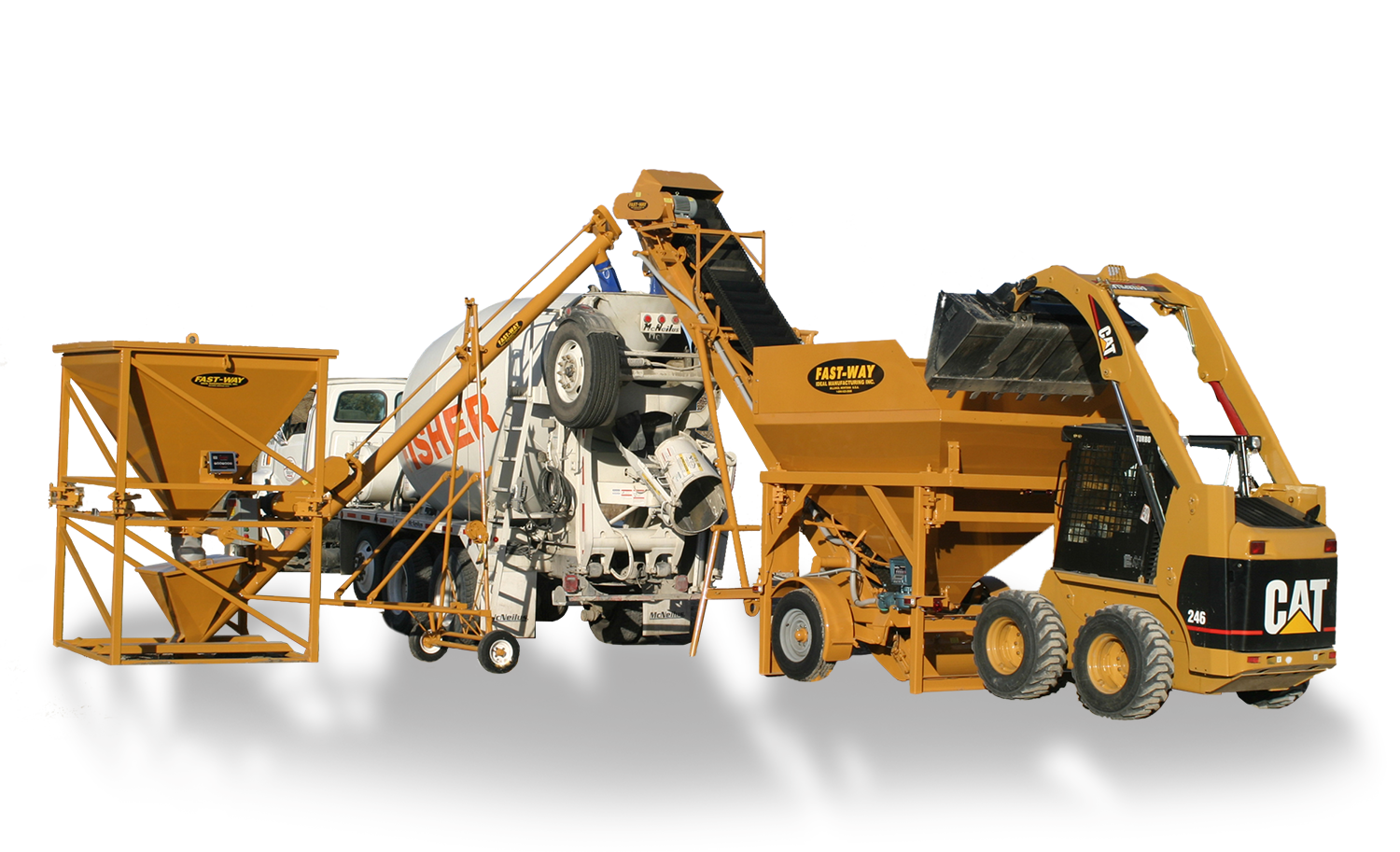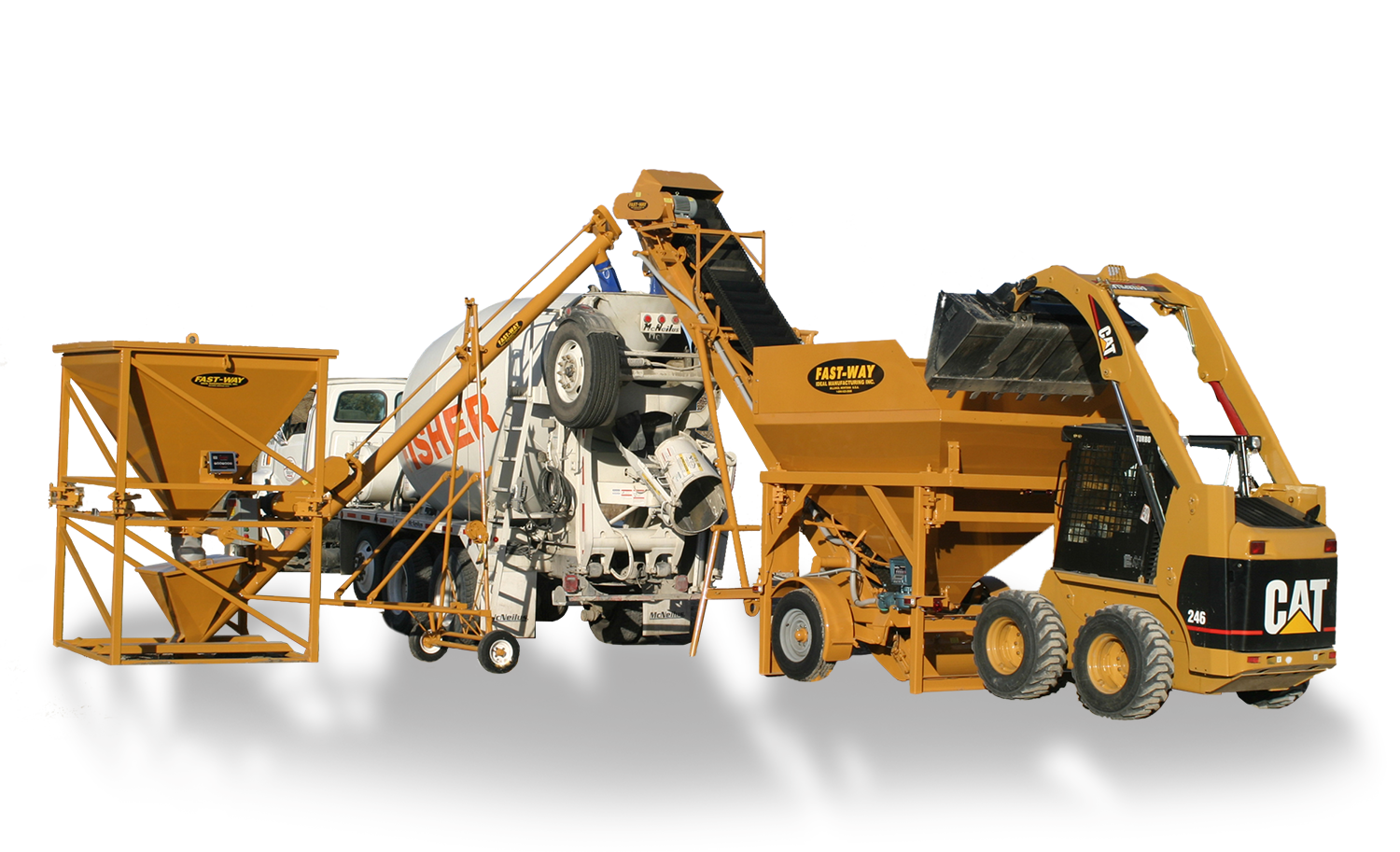 Low-Profile Silo
Fast-Way mobile low-profile cement silo (SI-LOW 206 and SI-LOW 210) are the fastest ways to hit the ground running. Designed to comply with legal height and width towing boundaries, the SI-LOW 206 and SI-LOW 210 can be towed with a one-ton pickup.
Our newest low profile silo to our arsenal is our 1400 cubic capacity silo with an 8'' auger that delivers 1,500 pounds of cement per minute. This silo will make your job much easier. There will be no need to worry about running out of cement before you can order another truck load of cement.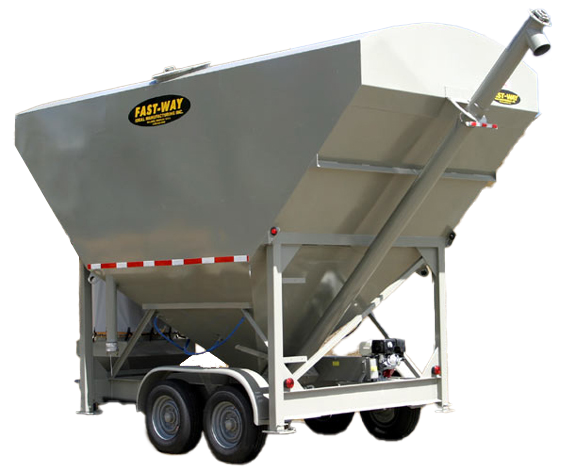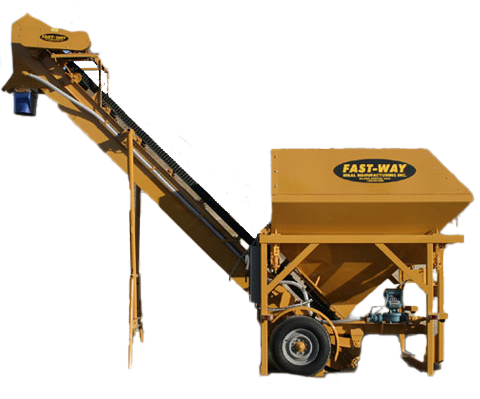 Aggregate Batch Plant
The commercial Fast-Way concrete batch plant has many changes. We now offer a 6-yard plant and an 11-yard plant. Each is capable of being towed by a 3/4-ton pickup.
We have changed the 24″ conveyor belt to an all-rubber belt including the side wall and flights. This enables materials to be conveyed faster and quieter in addition to eliminating spill-over from the conveyor belt.
The MOBILE AGGREGATE BATCHING PLANT scale system is a 4-cell/40,000 lb. electronic system with a 3-inch digital indicator that pivots 180 degrees out providing a clear view of the scale to the loader operator.
Cement Auger
As a cement auger manufacturer, we produce heavy-duty Fast-Way Cement Auger. It comes with a bag breaker (when bulk cement is not available) and a small pour is required, can be used with 94# cement bags. It can be used with the Fast-Way batch plant, and can be equipped with electric motor, gas engine, or diesel motor.
For contractors on the move, control your contracts without a large investment. Our portable cement auger lets you produce concrete at any location when bulk cement is not available. Here's all you need: a Fast-Way Batch Plant, a Fast-Way Cement Auger, a mixer truck and a loader.
The cement auger tube is quickly raised from the tow position by the hand winch. After inserting the mast safety pin, the cement auger is ready for production.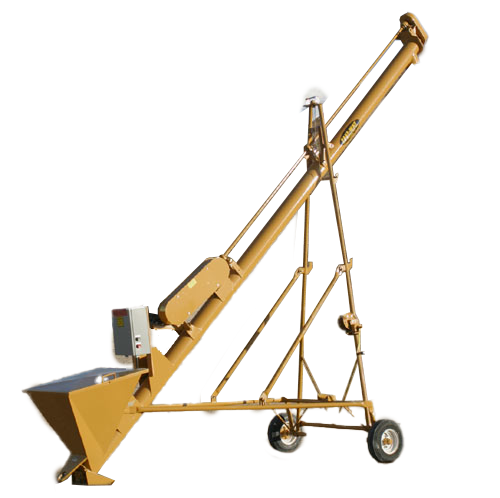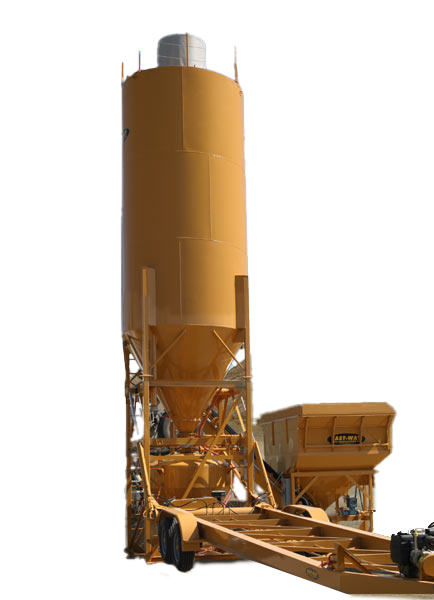 Silo
This is the Fast-Way to produce concrete. Whether you need to set up on a small mobile job or stationary site, the Fast-Way self-erecting cement silo is the answer.
The Fast-Way 275-barrel portable cement silo is self-contained. It is specially equipped with a special designed trailer and hydraulic system, which allows the silo to lie down during transport. Once at the job site, the self-contained hydraulic system will erect the silo without crane assistance. After the self-erecting cement silo has been erected the trailer can be disconnected by removing a few bolts and unhooking four hydraulic quick couplers.
Towing the self-erecting vertical portable cement silo at highway speeds can be done easily with a one-ton pickup. Since the silo and trailer fall within the legal length and width boundaries, no oversize permits are required to tow them. In addition to transport, the silo and trailer come completely equipped with trailer brakes, tail lights, stop lights and signal lights.
Since all the components stay intact while in transport, there is no major installation on the job site. Once the silo is on location, if your silo is powered by a gas or diesel motor you can erect the silo. If your silo is powered by electricity you will need to hook up your electrical to erect the silo. You are now ready to produce concrete with your Fast-Way portable cement silo and batch plant.
Super Sacker
Fast-Way portable cement super sacker makes a compact job site installation with only a small footprint. As experienced batch plant manufacturers, we have designed a machine that is reliable and efficient. It is ready to go to work in just minutes. We strive to make the setup as cost-efficient as possible, and a crane is not required.
The individual scale system implanted in the Fast-Way portable cement super sacker, enables the operator to produce an accurate batch each and every time—thanks to our knowledgable batch plant manufacturers.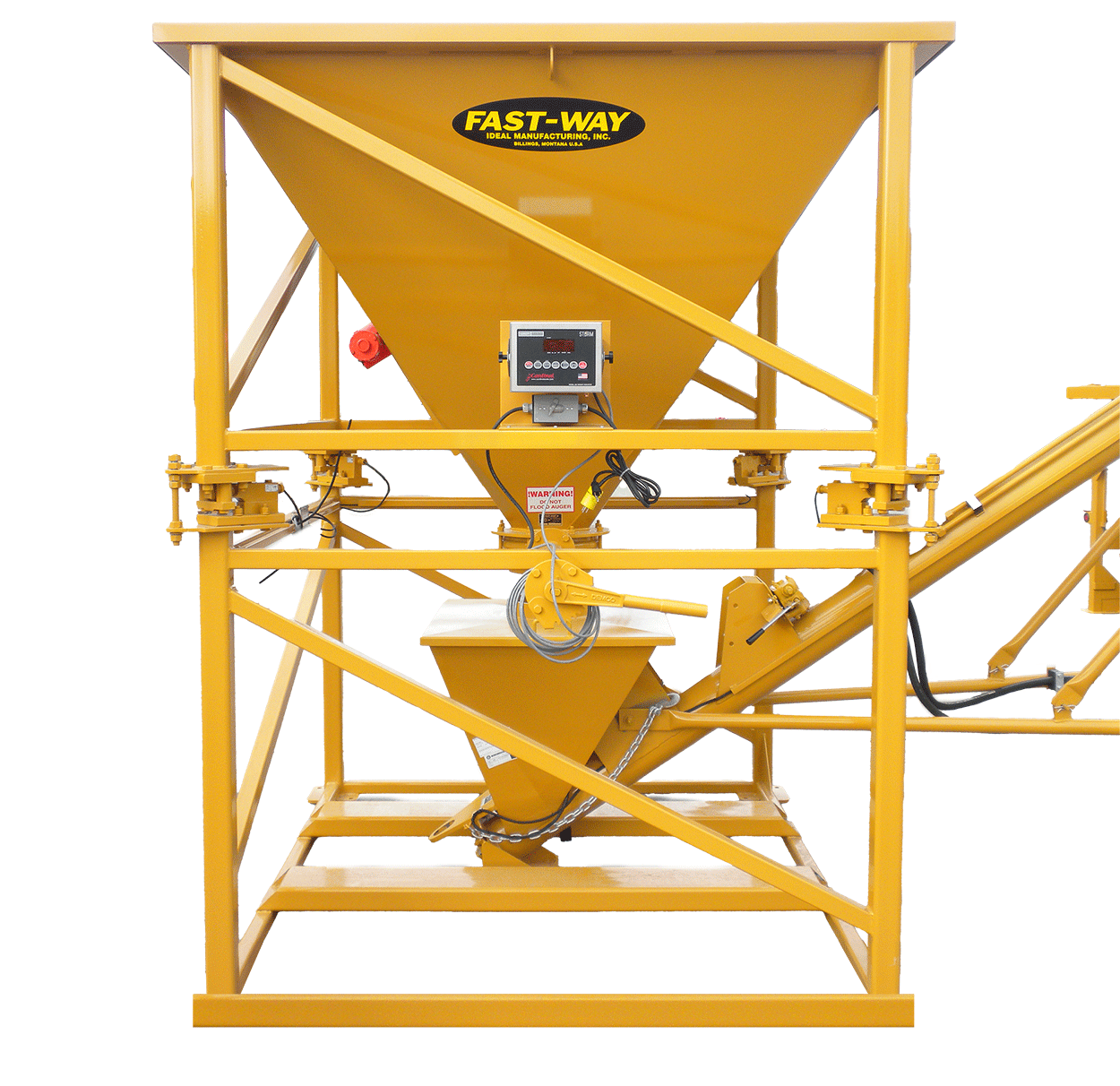 Providing Portable Concrete Solutions Since 1972
We collaborate with a diverse range of organizations and businesses, providing them with portable concrete mixing solutions to match their needs.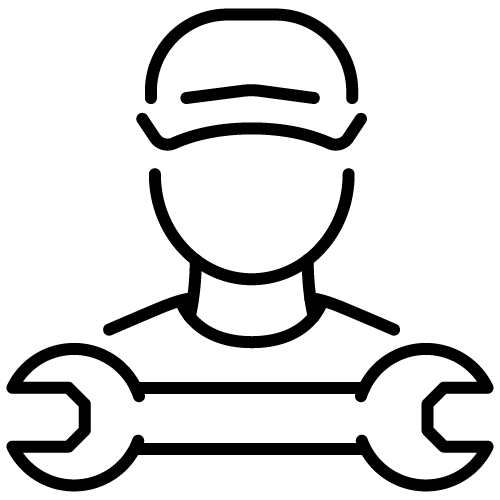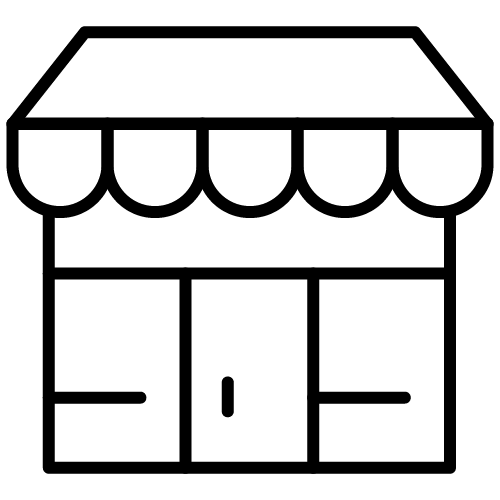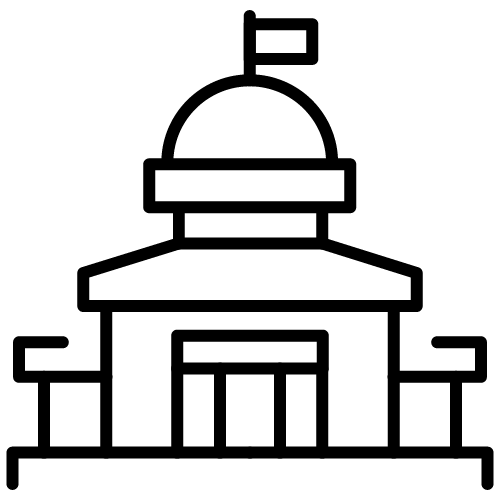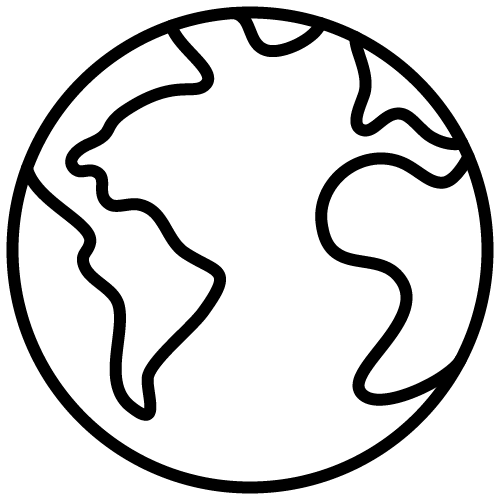 ready to get Your Business Moving?