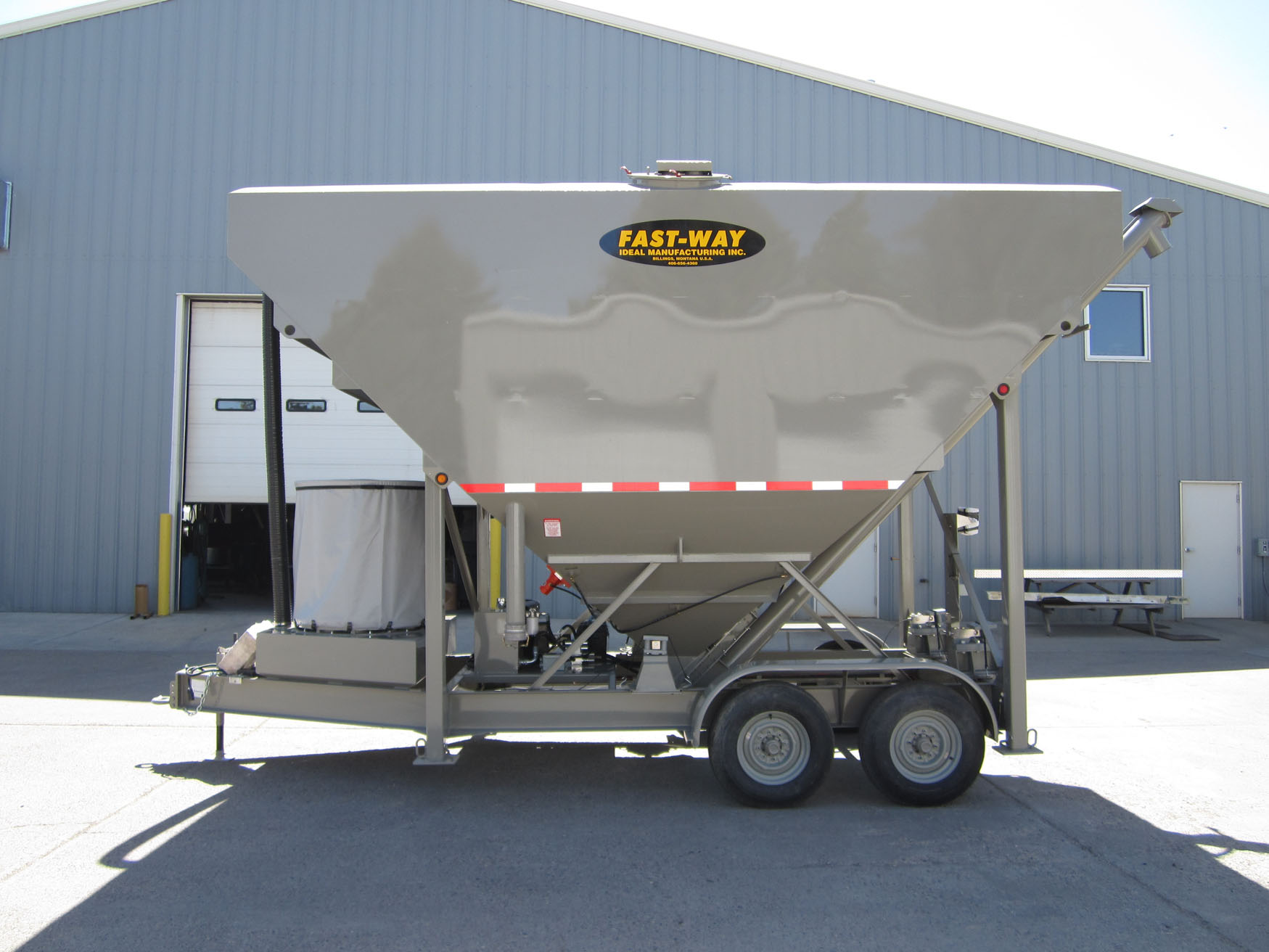 Fast-Way mobile low-profile cement silo (SI-LOW 206 and SI-LOW 210) are the fastest ways to hit the ground running. Designed to comply with legal height and width towing boundaries, the SI-LOW 206 and SI-LOW 210 can be towed with a one-ton pickup.
For the process of filling a fleet of volumetric mixer trucks, the SI-LOW 206 or SI-LOW 210 is ready to perform as a portable fill station. The SI-LOW 206 stores 800 cubic feet of cement and discharges the cement with a 6″ auger which produces 500 to 600 pounds per minute. The SI-LOW 210 also stores 200 barrels of cement but has the advantage of increasing cement discharge with a 10″ auger that produces 3,000 pounds per minute.
Our newest low profile silo to our arsenal is our 1400 cubic capacity silo with an 8'' auger that delivers 1,500 pounds of cement per minute. This silo will make your job much easier. There will be on need to worry about running out of cement before you can order another truck load of cement.
Contact us with any questions you have about our low profile volumetric truck cement silos. Efficient and reliable, our hydraulic and mechanical mobile low-profile cement silos are exactly what you need for your next construction project.
BOTH MODELS EQUIPPED WITH:
Bag house with cement clean-out
Aerators
Vibrator
2-8,000 lb. axle
Electric brakes (both axles)
Clearance lights
Safety chains
Break-away system
Capacity
Silo: 800 cu. ft. = 200 barrel
Power: 15 HP 240/480 VAC 3 Phase
Auger: 10″ Dia Tubular
Dispensing Rate: 3500 to 3700 lbs per/min
Baghouse: 32 bag collector with cone collection dropout
Discharge Height: 12′, 13′ & 14′ Adjustable
OPTIONAL EQUIPMENT (AT ADDITIONAL COST)
Weigh System

: 

80,000 LBS/36,287 kg 4-Cell Electronic Scale System, 0.6″ Highled Display
DIMENSIONS
Overall Height: 13'3″
Travel Length: 24′
Width: 8′ 6″
Road Clearance: 8 1/2″
Weight at Hitch: 1000 lbs.
Shipping Weight: 9220 lbs.
Cubic Feet: 2719 cu. ft.
**PINTLE HITCH REQUIRED**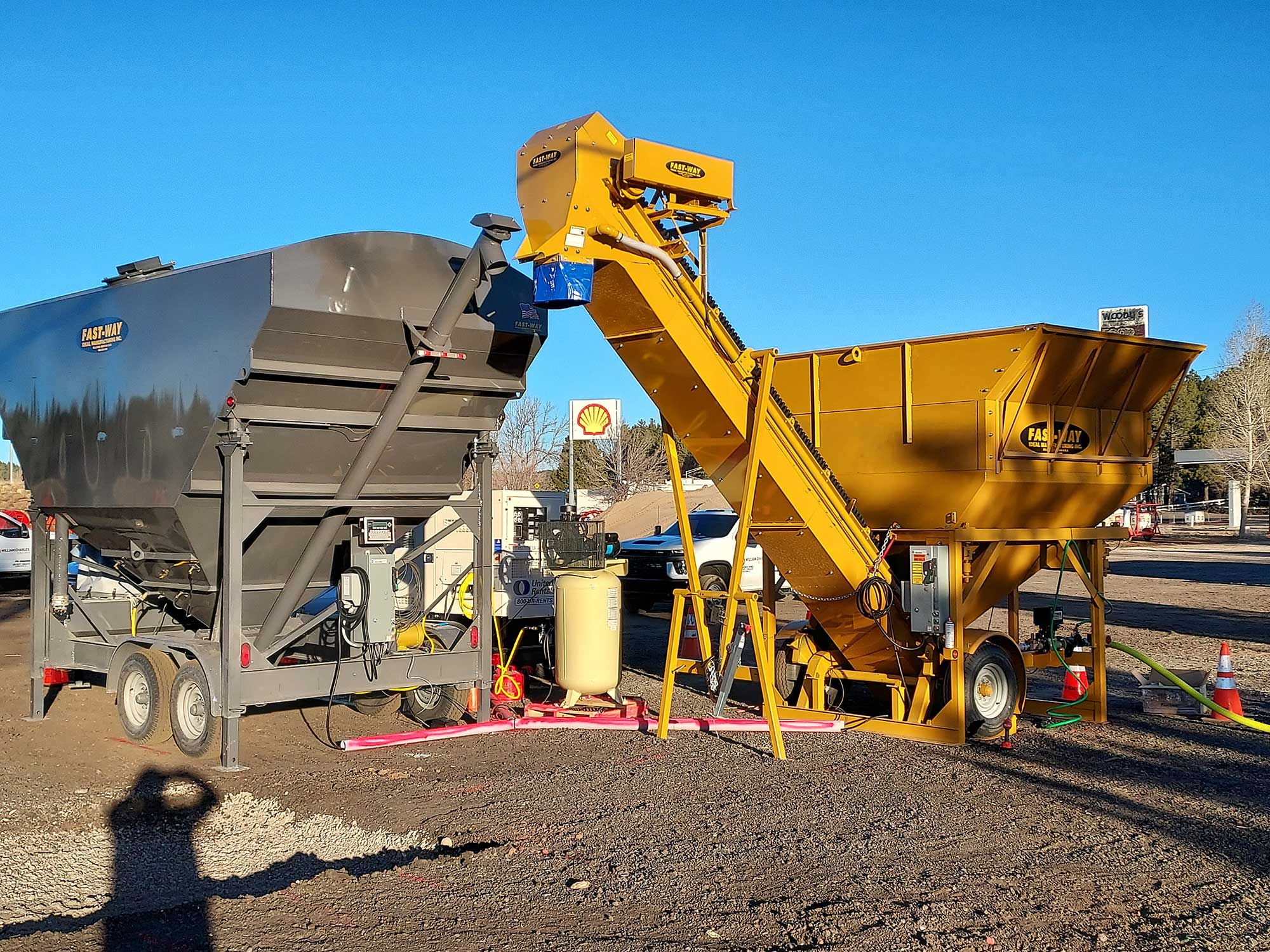 MOBILE AGGREGATE BATCHING PLANT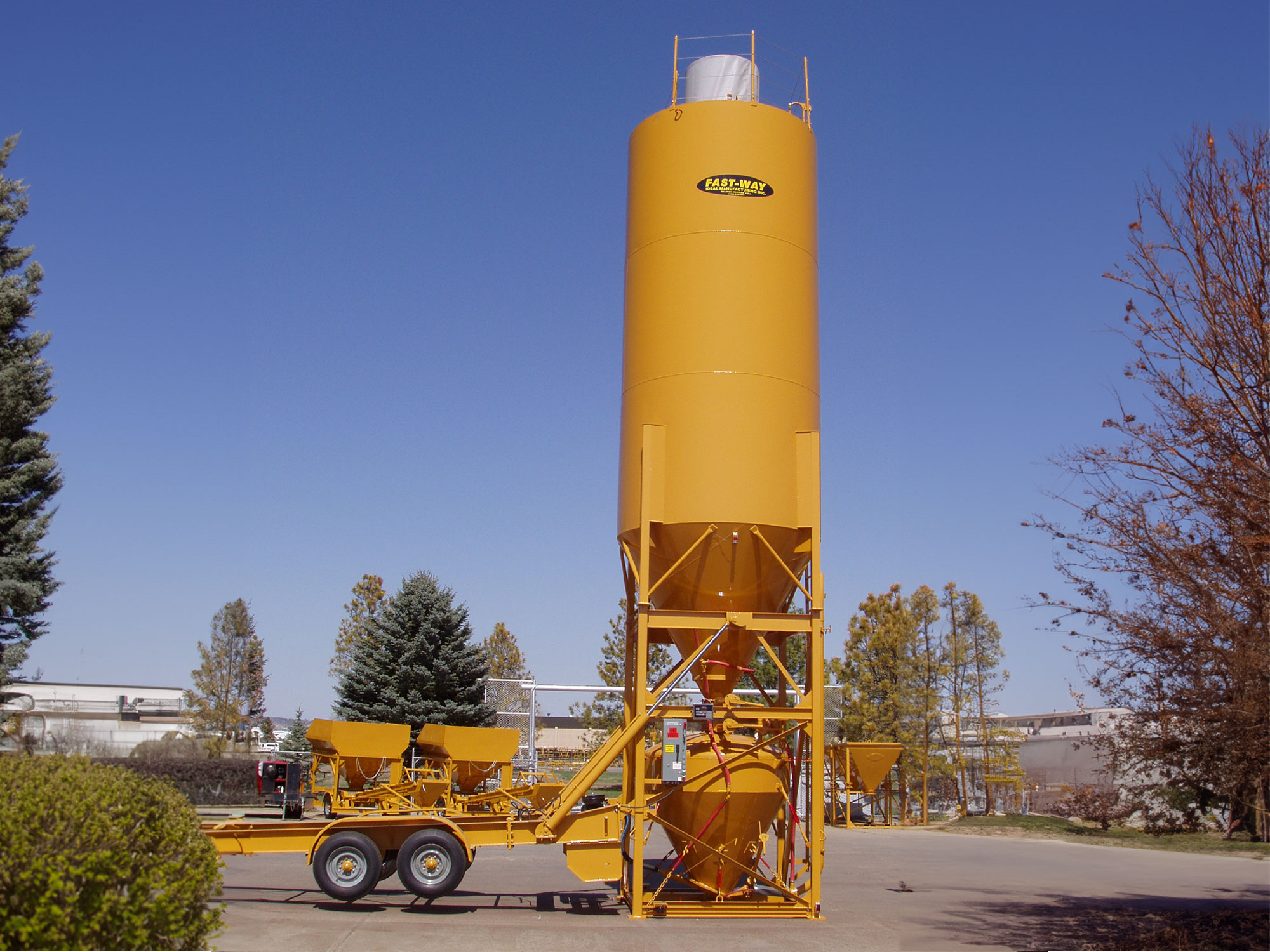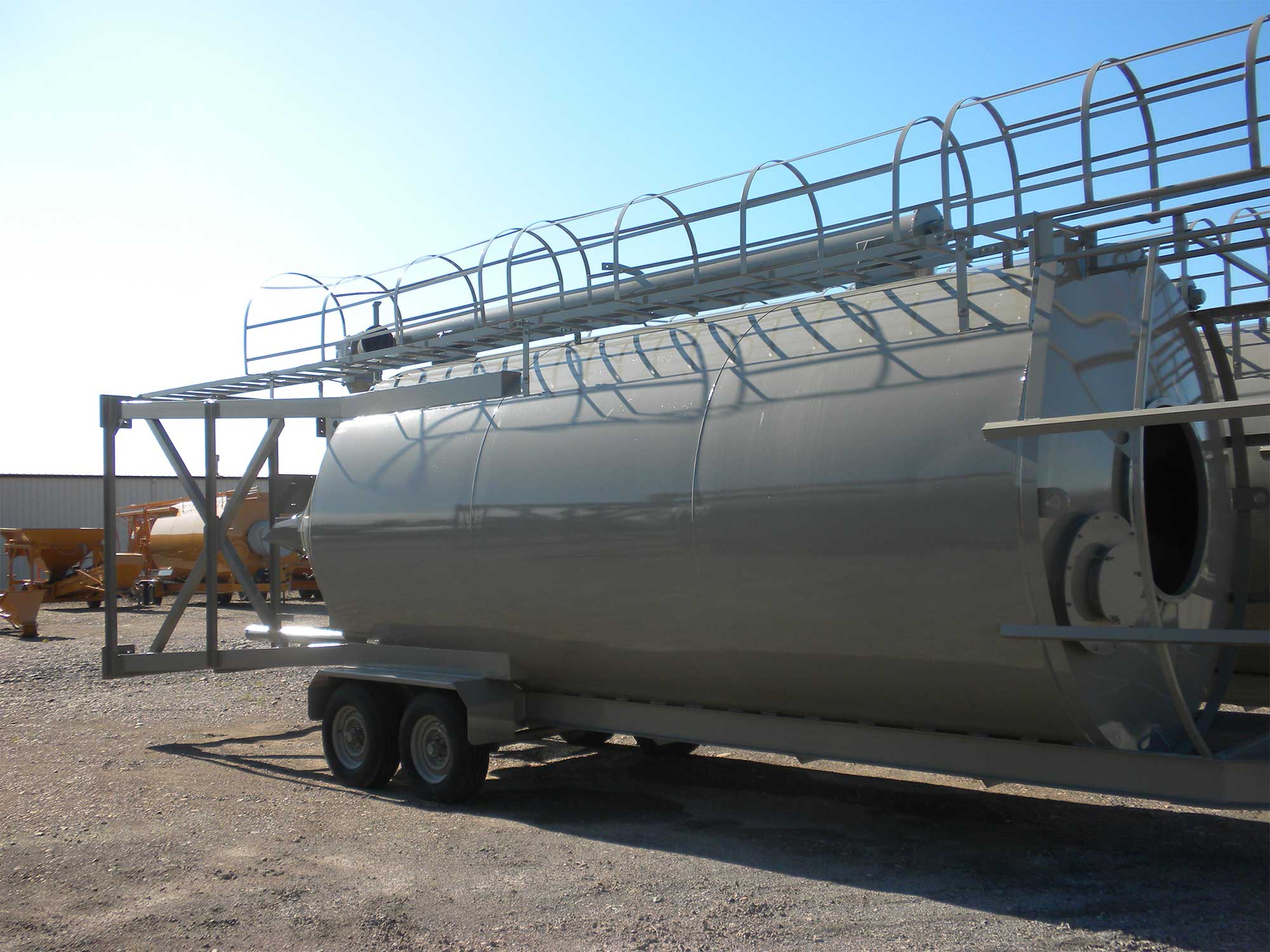 PORTABLE STAND UP SILO 275 WITH 6'' & 10'' AUGERS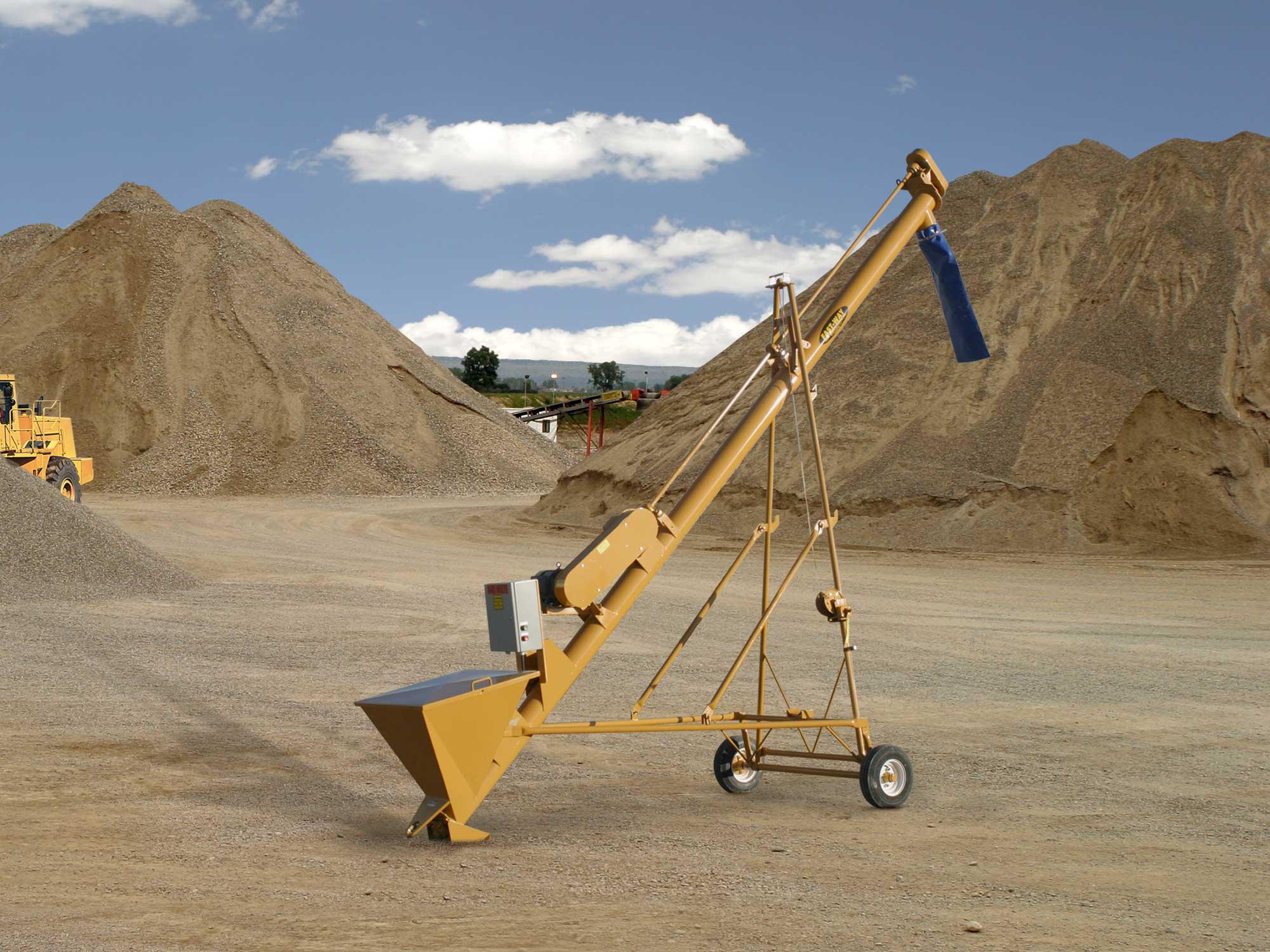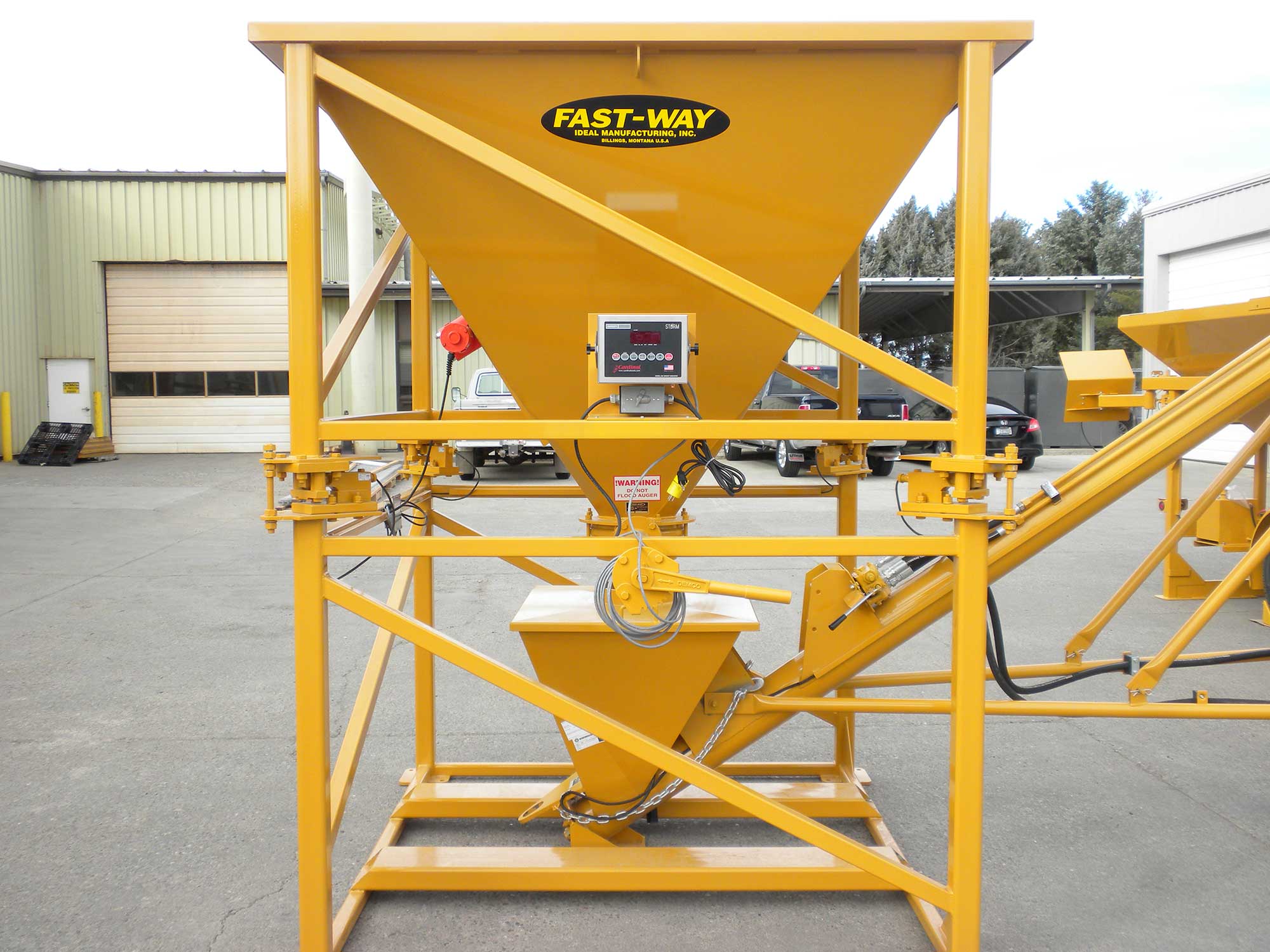 PORTABLE CEMENT SUPER SACKER