MOBILE AGGREGATE BATCH PLANT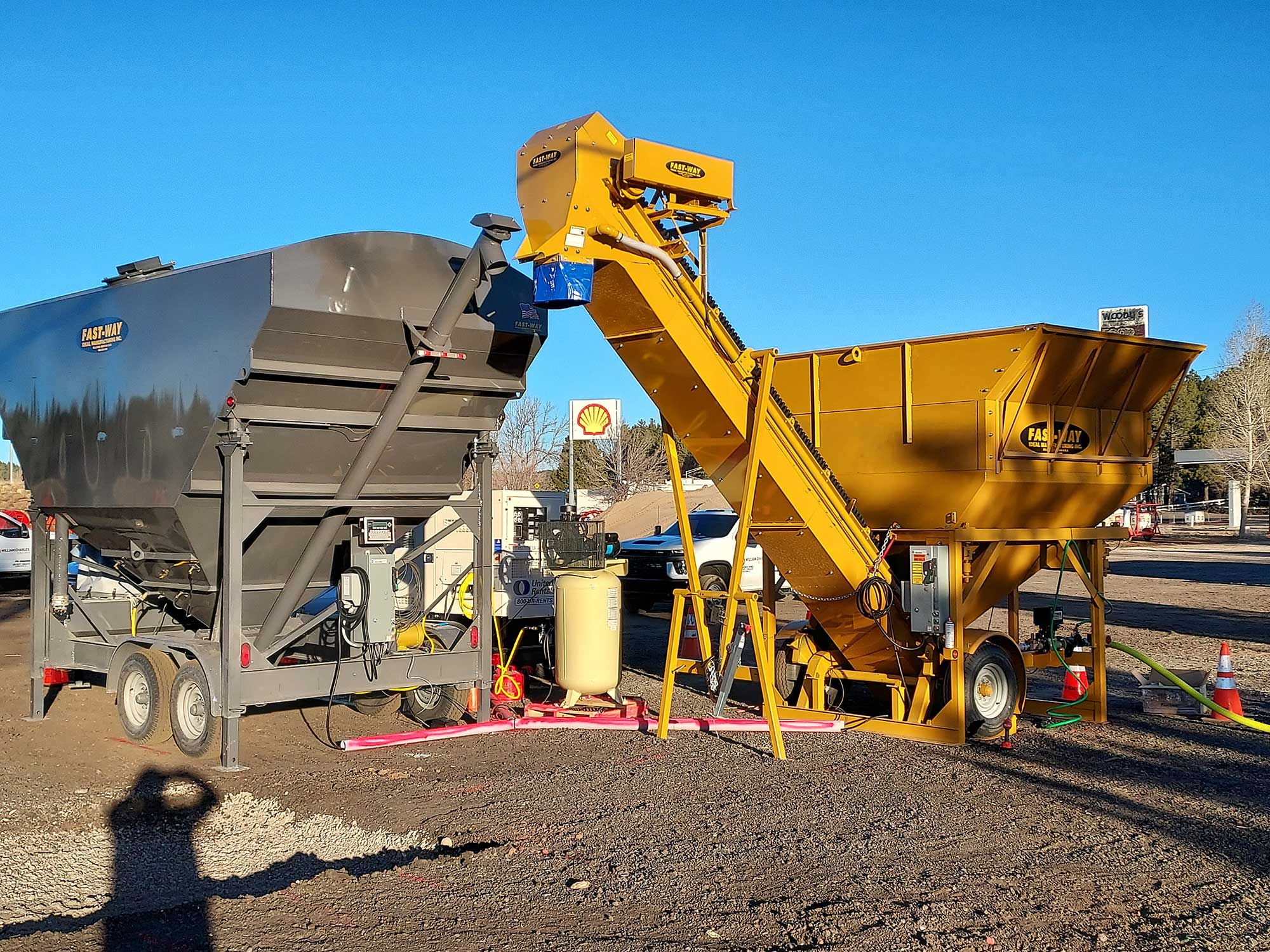 The commercial Fast-Way concrete batch plant has many changes. We now offer a 6-yard plant and an 11-yard plant. Each is capable of being towed by a 3/4-ton pickup.
We have changed the 24″ conveyor belt to an all-rubber belt including the side wall and flights. This enables materials to be conveyed faster and quieter in addition to eliminating spill-over from the conveyor belt.
The MOBILE AGGREGATE BATCHING PLANT scale system is a 4-cell/40,000 lb. electronic system with a 3-inch digital indicator that pivots 180 degrees out providing a clear view of the scale to the loader operator.
This aggregate Fast-Way batch plant can be ready to produce concrete minutes after it reaches the job site! When you use our MOBILE AGGREGATE BATCHING PLANT, you'll achieve extremely accurate results.
Belt Wall Belt System
Fast-Way's all-rubber conveyor belt provides the most efficient and reliable system. The conveyor with rubber side walls and flights will load out an 11-yard batch in 6 1/2 minutes and will produce many years of trouble-free and maintenance-free service.
Contact us for more information about our Fast-Way batch plant machinery.

Batch Plant Specifications
Hopper
Capacity (aggregate and sand):

 6 cu. yds.

With Extension Kit: 11 cu. yds.

Charging Height: 7′ – 3″

With Extension Kit: 9′ – 1″

Charging Width: 8′ – 6″

With Extension Kit: 10′ – 6″

Discharge: Manually Operated Slide Gate
Conveyor
Belt: 24″ Belt Wall w/Rubber Flights
Incline: at 45 degrees
Discharge Height: 12′ – 0″ from Chute
Speed: Electric Drive 250 FPM
Lump Size: 3″ Maximum
Drive: 3 HP 340/480 VAC 3 Phase
Water System: 2″ Badger Meter

Output to 160 GPM, equipped with double trip and auto stop.  Hose Bib for wash down, inlet filter and out-put line to conveyor discharge chute.

Trailer Chassis:

 

Electric Brakes, Tail, Stop & Clearance Lights
Scale
40,000 lb / 18140 kg Cell Electronic Suspension Scale

Easy to read 3″ high back lit LCD display
Travel Dimensions and Data
Length: 26′ – 6″
Width: 8′ – 6″
Height: 8′ – 7″
Road Clearance: 10″

 

(Pintle Hitch Required)
Weight at Hitch: 560 lbs.
Shipping Weight: 7,060 lbs.
Shipping Volume: 1,915 cu. ft.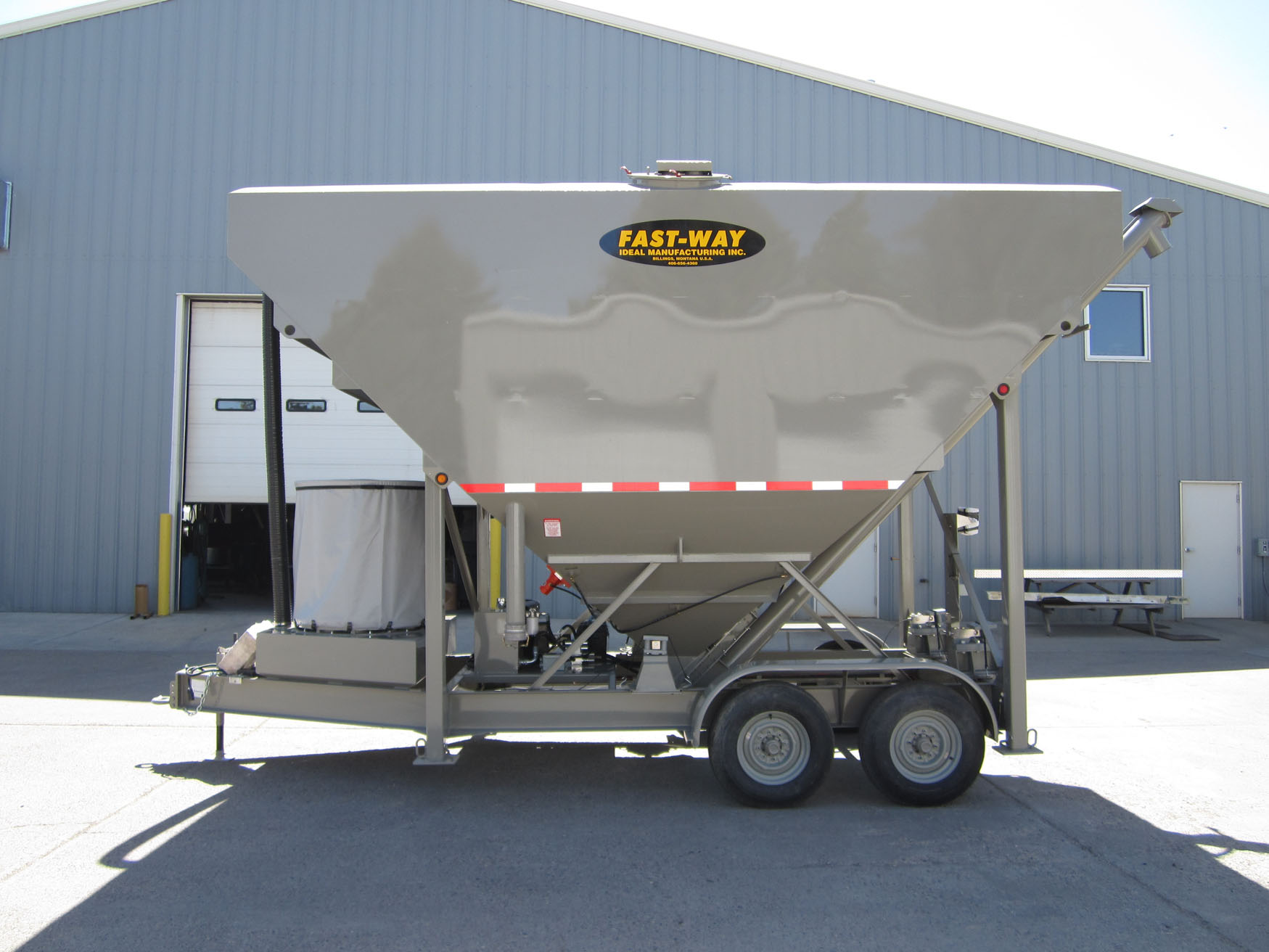 MOBILE SI-LOW 206, SI-LOW 210 AND 275 A-10 CEMENT STORAGE SILOS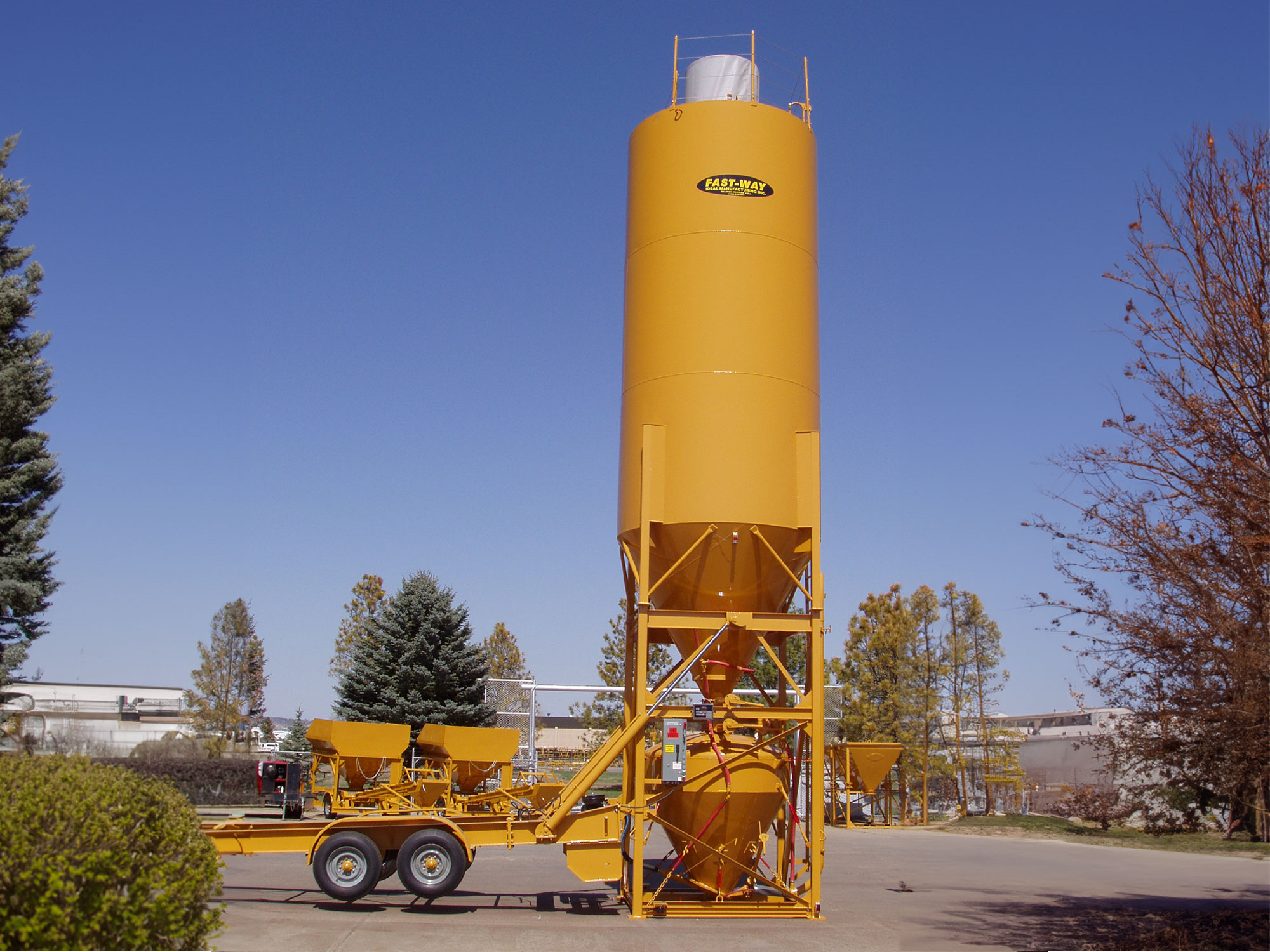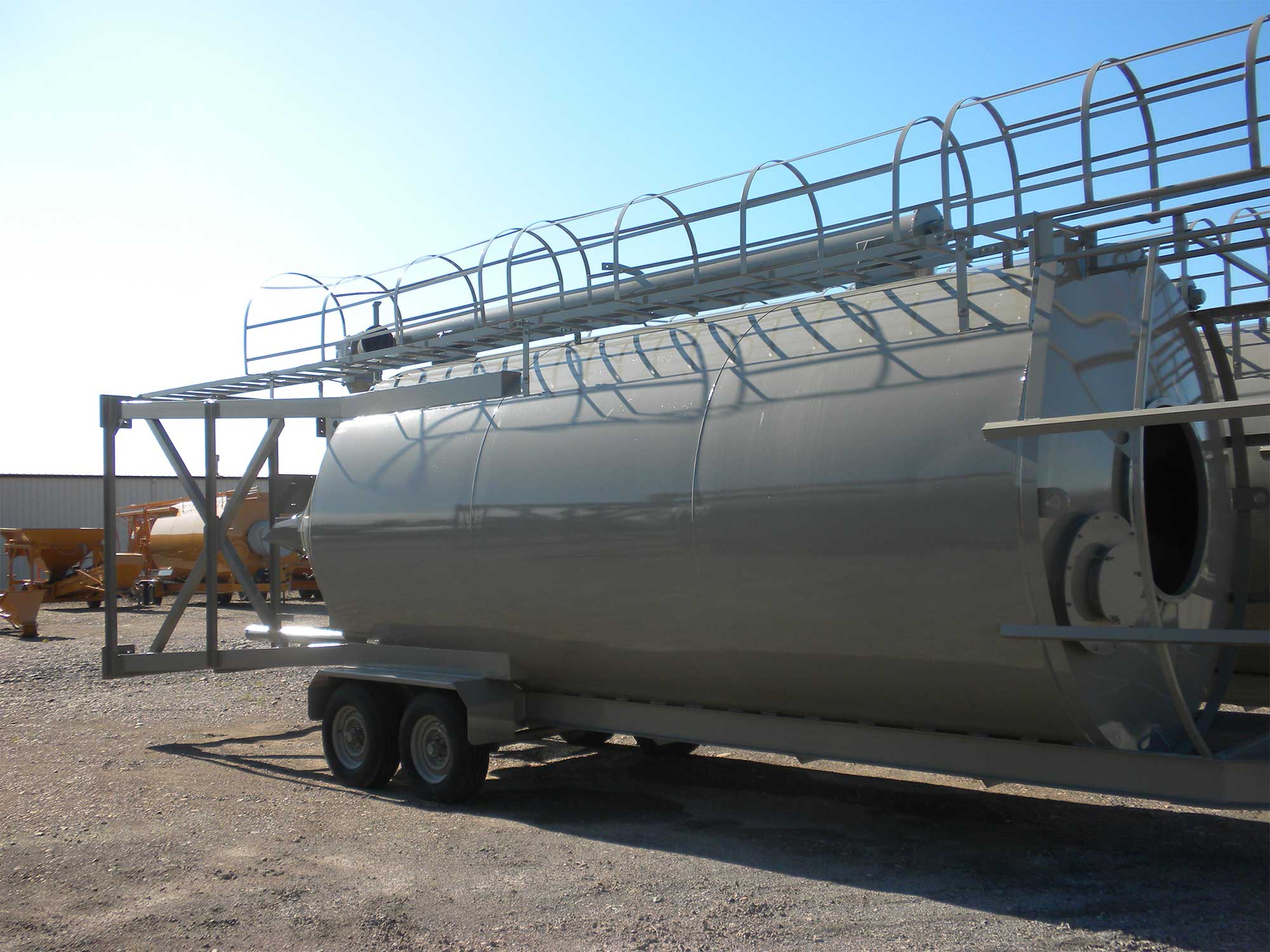 PORTABLE STAND UP SILO 275 WITH 6'' & 10'' AUGERS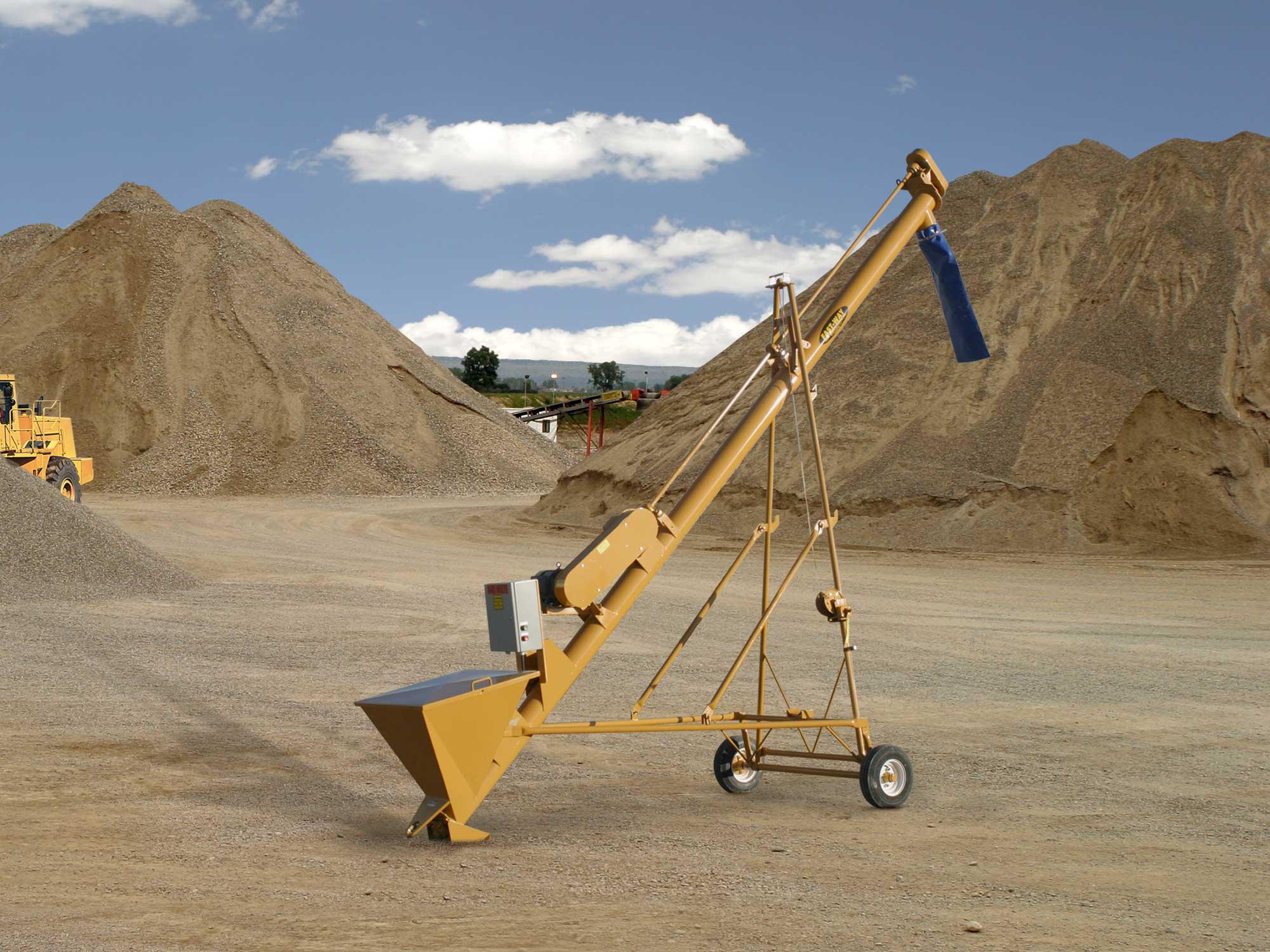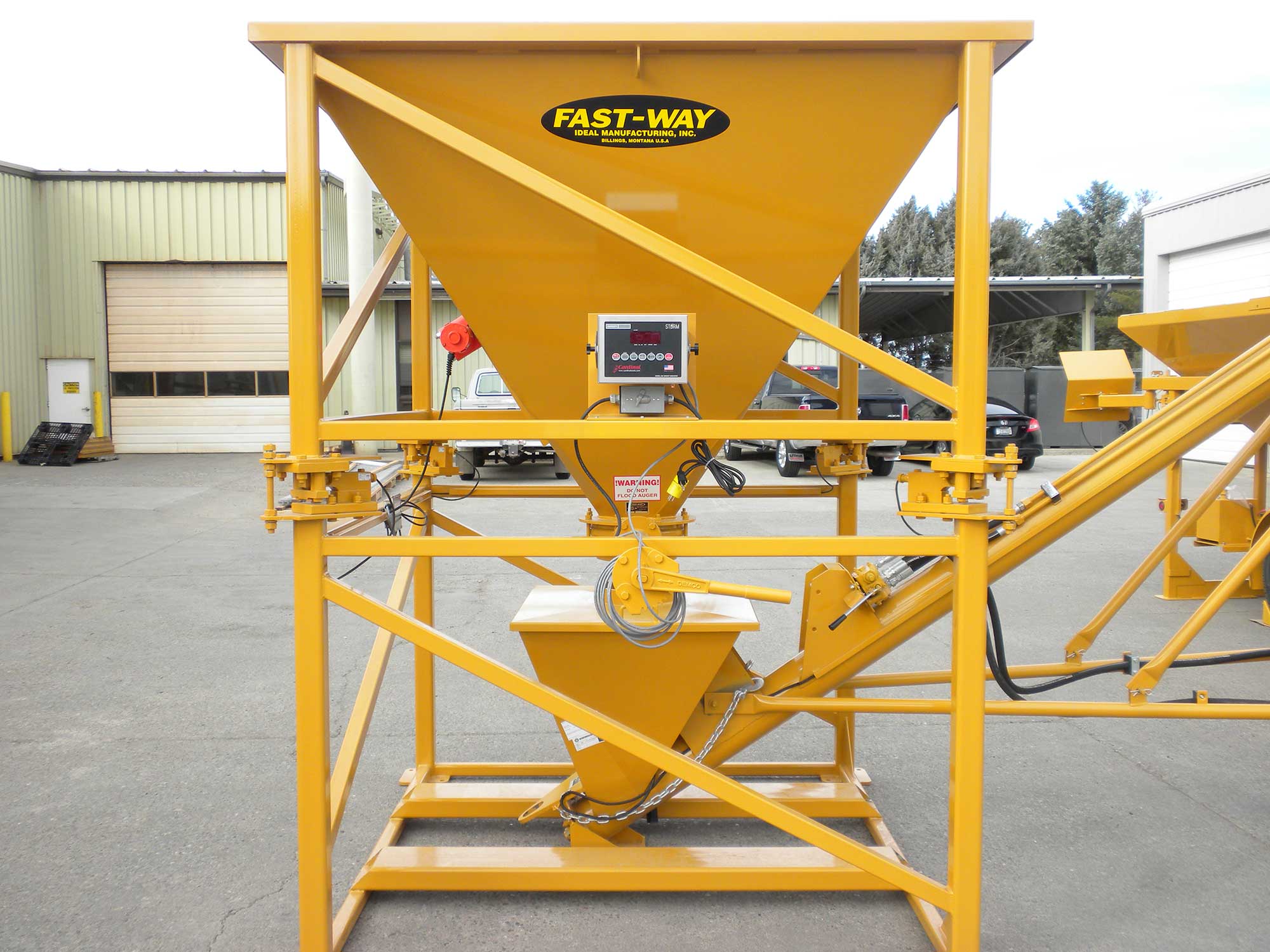 PORTABLE CEMENT SUPER SACKER