Portable Stand Up Silo 275 with 6″ & 10″ Augers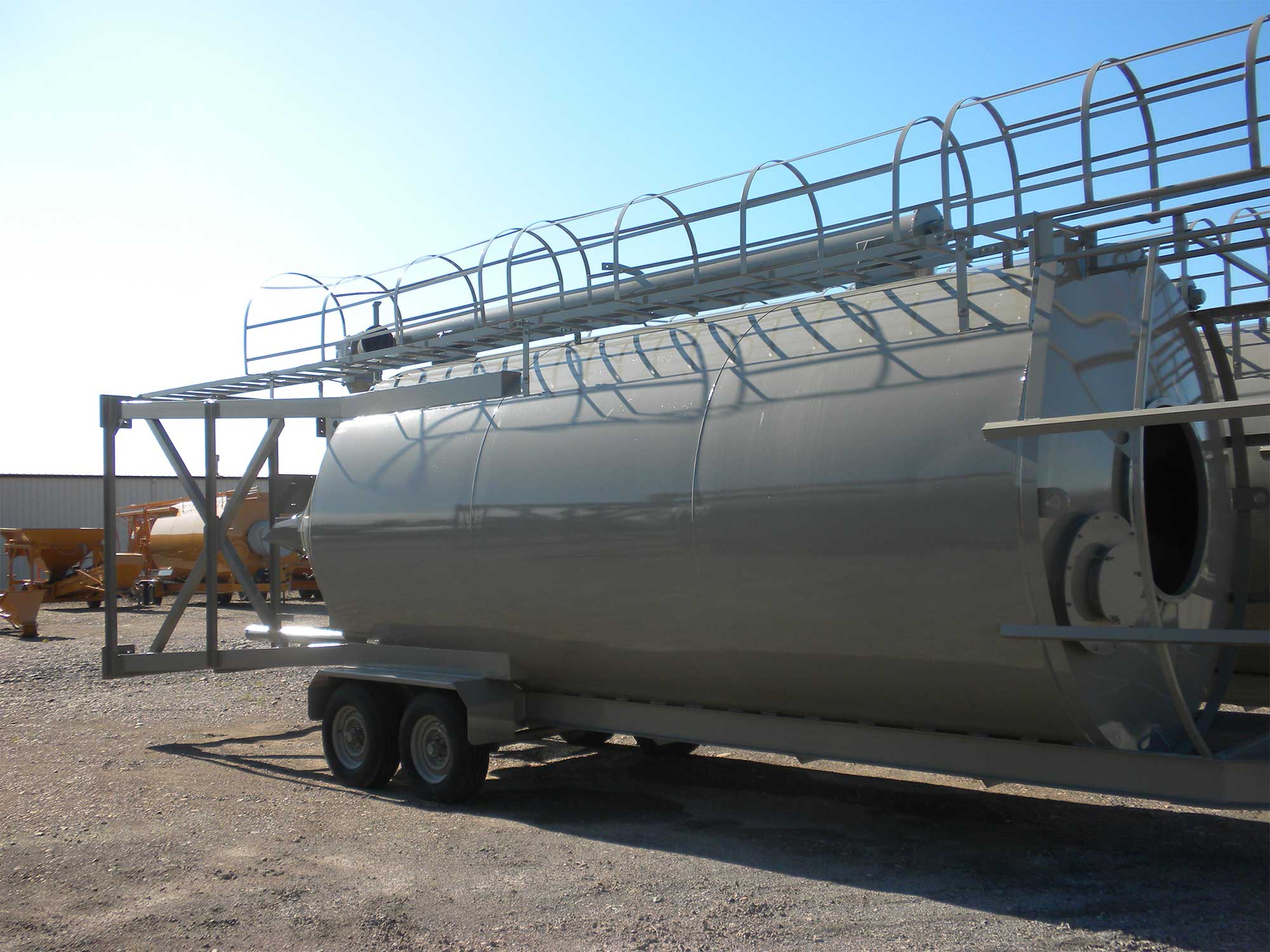 Our hydraulic driven Fast-Way cement Silo comes in an 1175 or 1400 cubic feet capacity. The silos  comes equipped with either a 6'' of a 10'' hydraulic driven auger, electric brakes, running lights and bag house. The baghouse can be maintained using the ladder with the outside safety hoops and handrail around the top of the silo so it can be serviced safely by your crew.
Contact us with questions regarding our portable hydraulic Fast-Way cement Silo 275. Our knowledgable staff will provide you with all the information you need about this exceptional machine. Our "baghouse collector" is one you can trust to help you get the job done right.
Capacity
Silo: 1175 cu. ft = 275 barrel
Hydraulic Screw: 6″ or 10″ hydraulic screw
Air System
4″ dia. Pneumatic Fill Line
4 aerator pads
Discharge Height:

 

13′ 4″
Filter System
18 bag collector (Baghouse)
Safety Features
Continuous ladder with containment hoops, handrail around the top, sight port and man access.

Trailer Chassis:

 

Electric Brakes, Tail, Stop and Clearance Lights
Optional Equimpent (at additional cost)
Hydraulic drive

: Electric, diesel, or gasoline motor
Travel Dimensions and Data
Overall Height Erected: 42′
Travel Length: 42′
Width: 8′ 6″
Height: 13′ 4″
Road Clearance: 12″
**PRINTLE HITCH REQUIRED**
Weight at Hitch: 1600 lbs.
Shipping Weight: 11,500 lbs.
Shipping Volume:

 

4,832 cu. ft.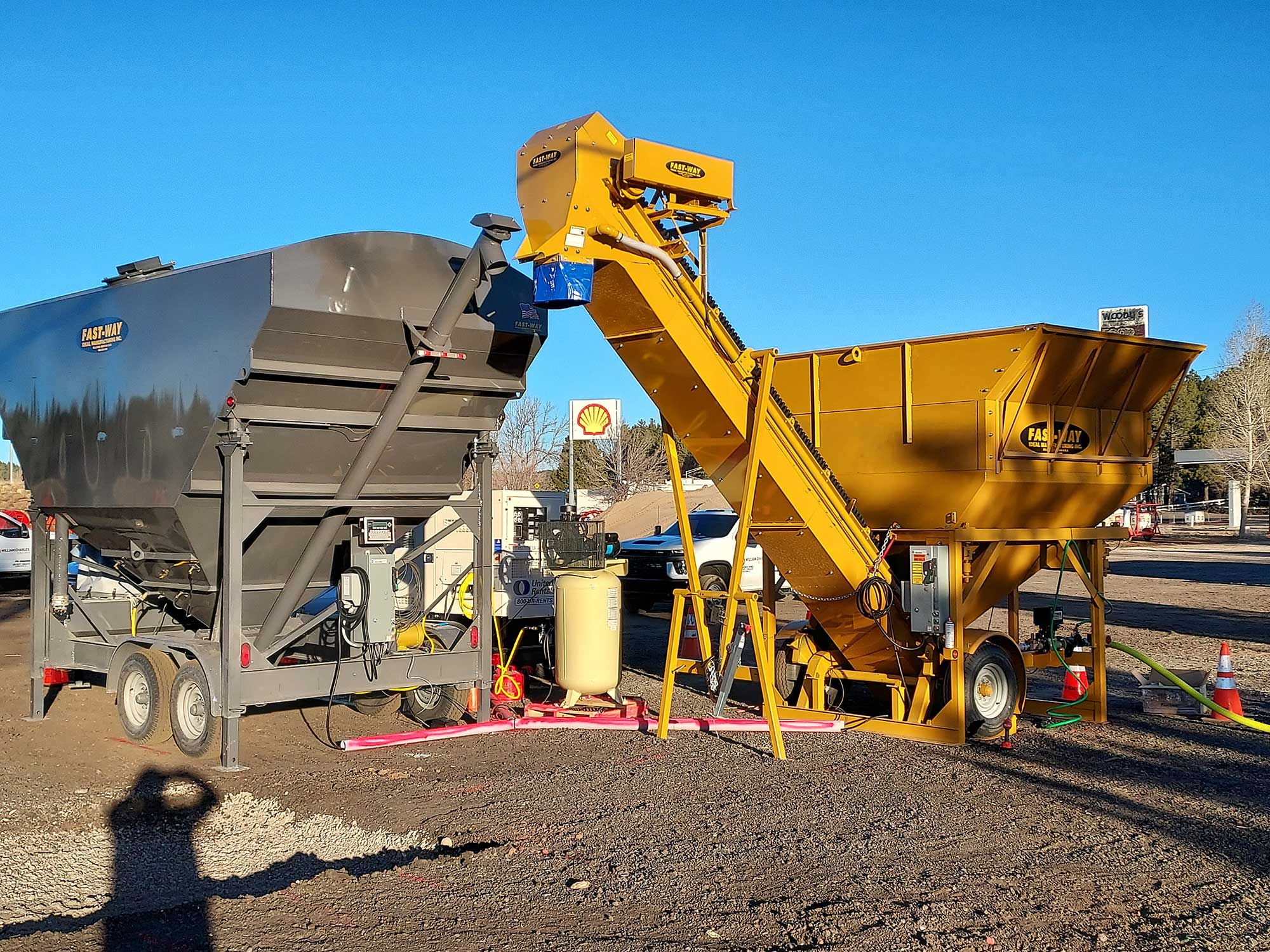 MOBILE AGGREGATE BATCHING PLANT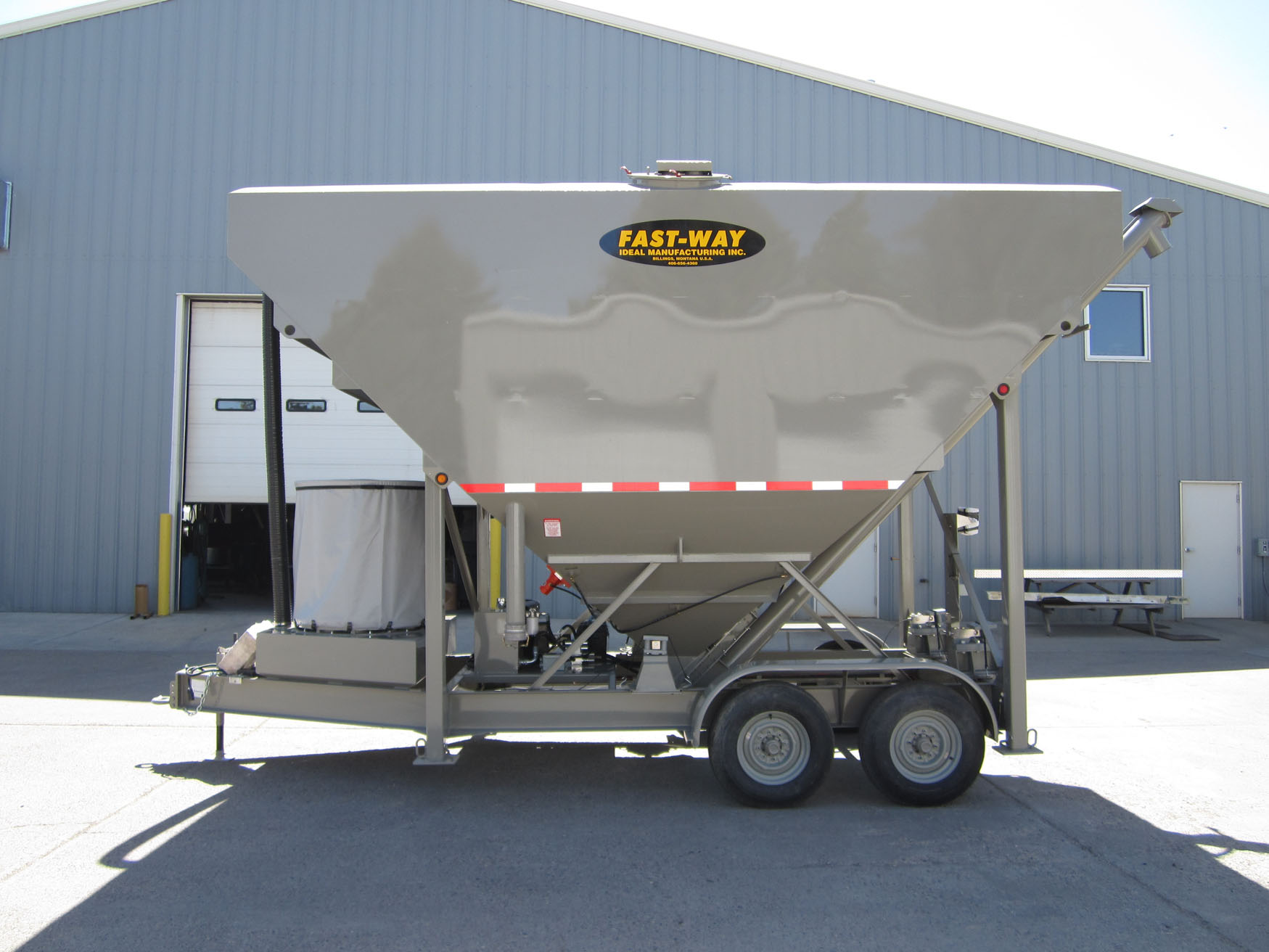 MOBILE SI-LOW 206, SI-LOW 210 AND 275 A-10 CEMENT STORAGE SILOS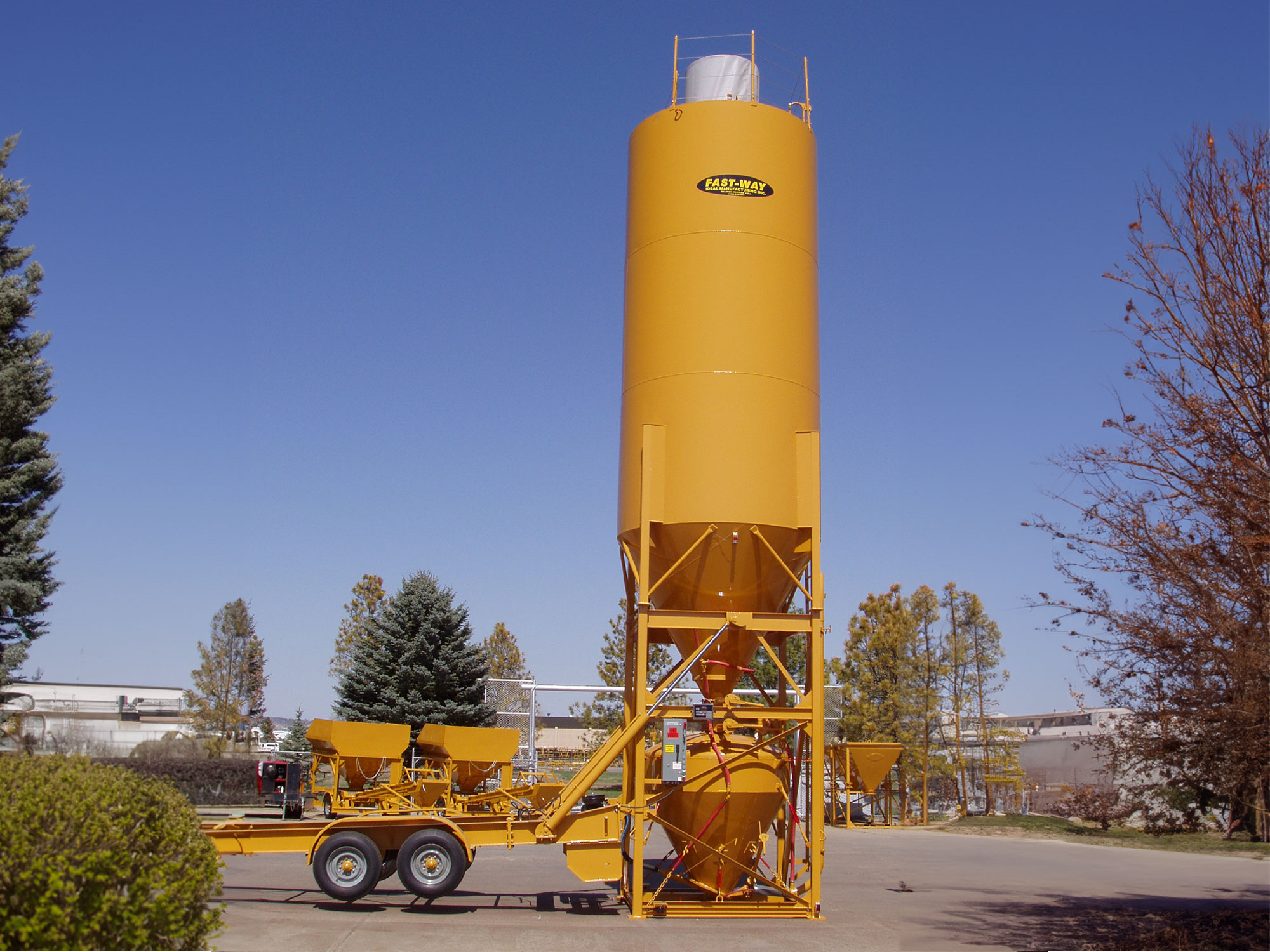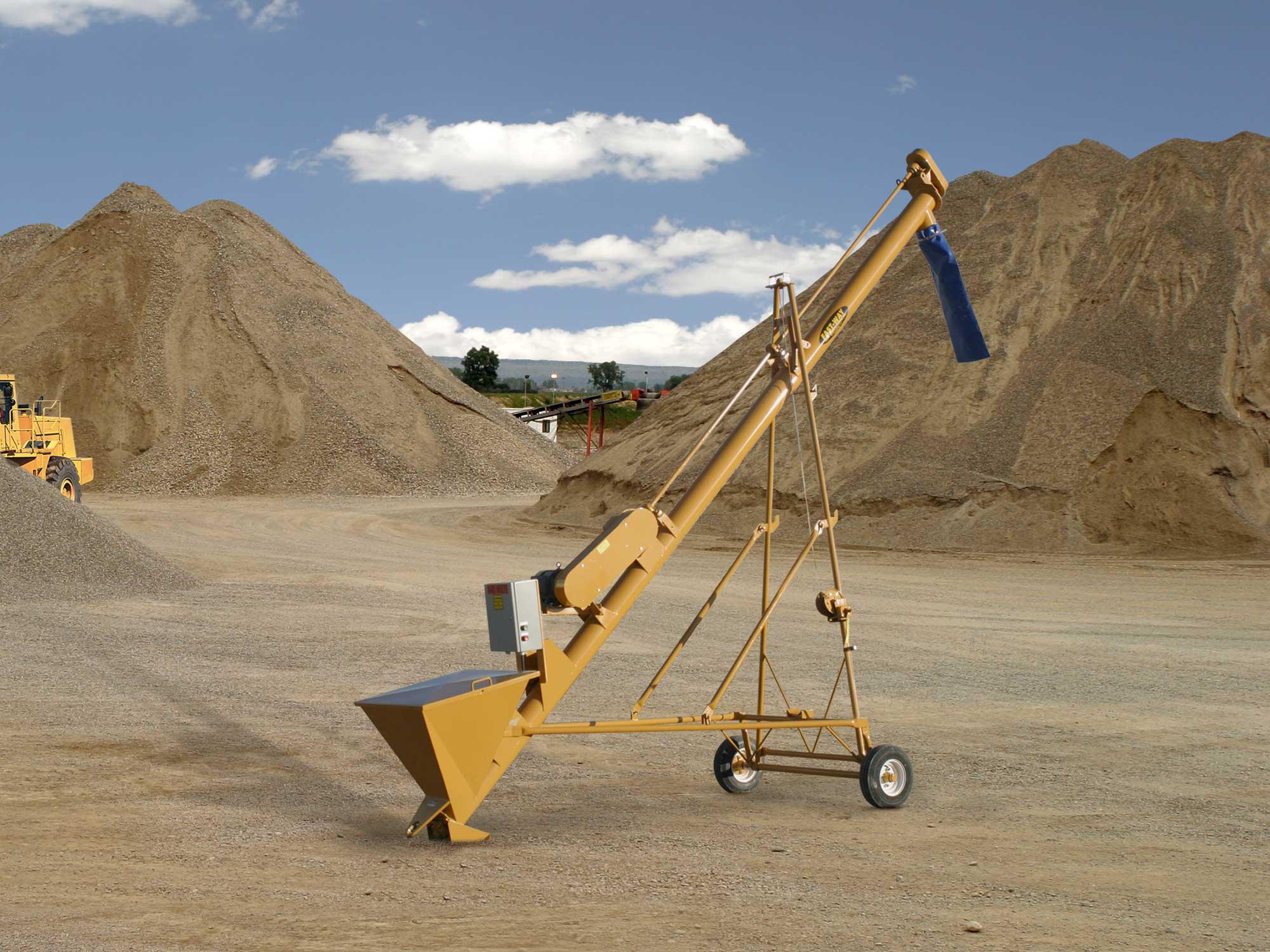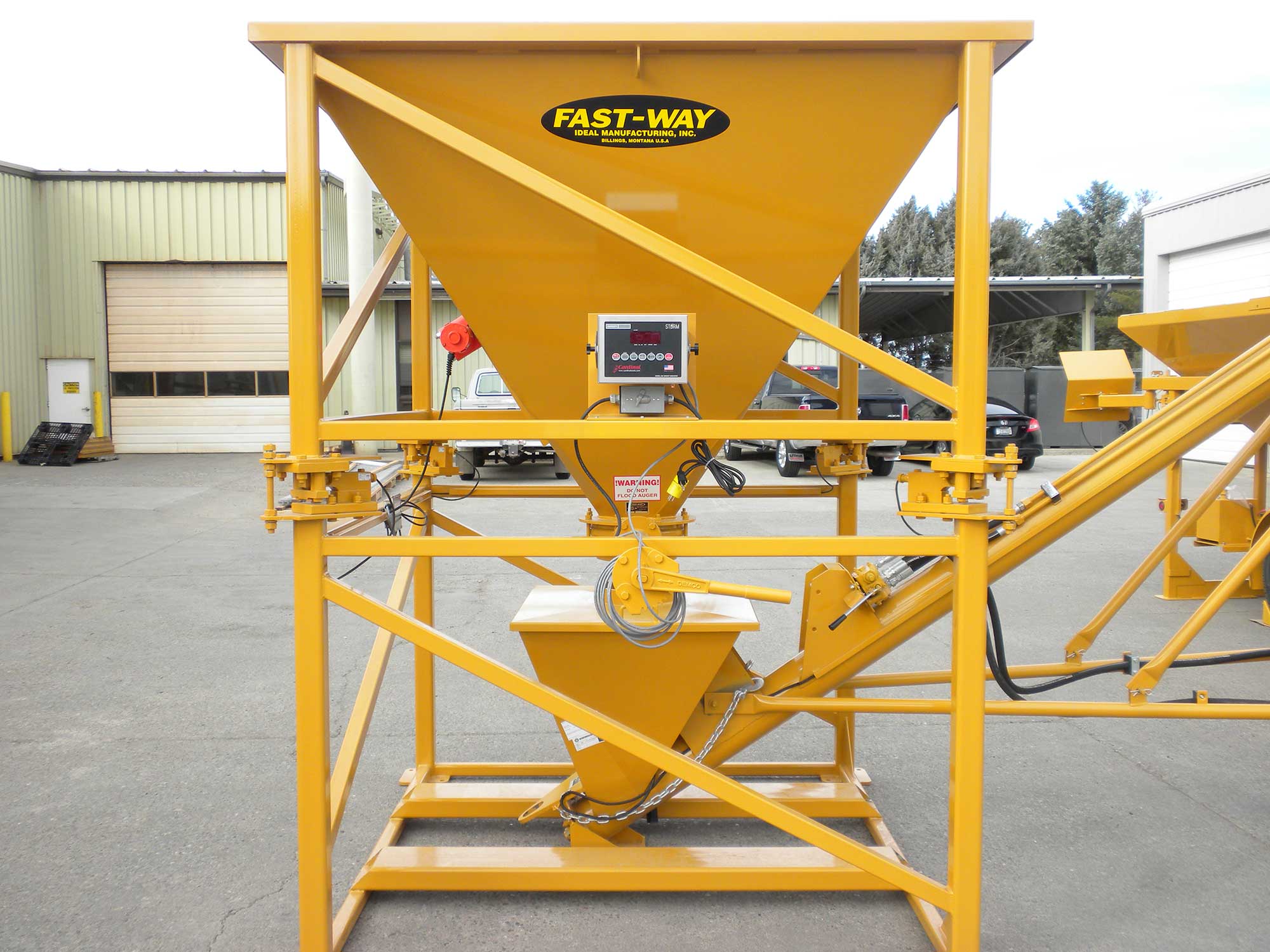 PORTABLE CEMENT SUPER SACKER